Seeing a doctor for glaucoma treatment can seem like a daunting task, but there are several things you can do to make sure you have the most productive visit possible. First and foremost, do your research and prepare your questions. 
Glaucoma treatment is not one-size-fits-all, which leaves many people asking "what is the best treatment for glaucoma—for me?" Follow these other suggestions to help your doctor provide the highest level of care for your type of glaucoma.
Pay attention to your symptoms
Your eye doctor will want to know how your symptoms are manifesting. The more detail you can provide, the better their diagnosis and treatment plan will be. Pay attention to the different sensations you experience in the days and weeks prior to your visit, as well as the severity.
Bring a list of medications
Your ophthalmologist will need to know what medications you are currently taking in order to provide the best possible treatment for your glaucoma. Some types of medicine, such as steroidal treatments, can have an effect on your glaucoma. Bring either the medications themselves or a detailed list with you to your appointment. 
Remember to note everything, even if you take something that you think is unrelated to your glaucoma treatment. Medications can have many different unintended effects that you may not know about.
Keep a glaucoma journal
The best way to take advantage of the time you have with your ophthalmologist is to keep a glaucoma journal that you can use to note important developments. This is where you can track the progression of your symptoms and how certain medications are making you feel, write down any questions you want to ask, and make notes about your diagnosis that the doctor gives you during the appointment. 
You may think you'll remember things without it, but writing down information significantly helps with memory retention, and it'll help your doctor determine whether your glaucoma can be treated in a more efficient way.
How to treat glaucoma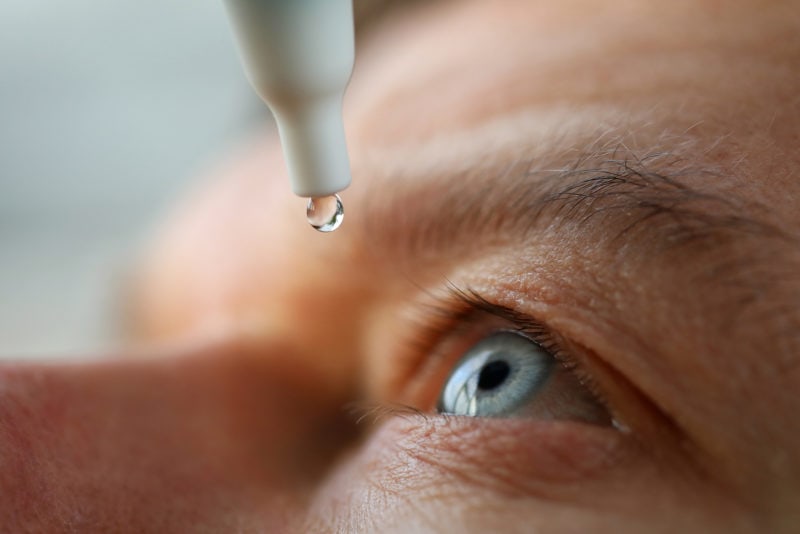 Unfortunately, glaucoma cannot be cured, and the damage it causes is permanent. However, you have treatment options that will alleviate the effects of this eye disease. Here's a little more about what you can do to make your glaucoma more manageable. 
Eye Drops
This is often the first step in glaucoma treatment. Eye drops work to improve how fluid flows through the eye and, in turn, reduces intraocular pressure. Drops can even decrease the production of fluid the eye makes to help manage your pain. Many patients need more than one prescription to address their fluctuating eye pressure. 
Eye drops do come with side effects. To reduce any discomfort, make sure to close your eyes for one to two minutes after applying them. It also helps to lightly press the corner of your eyes near your nose to close the tear duct for a couple of minutes. Make an appointment with us to find out which eye drops are right for you.
Oral medications
Some ophthalmologists will prescribe oral medication to help patients with exceptionally high eye pressure. These also come with possible side effects that include kidney stones, depression, and tingling fingers and toes.
Surgery
There are several types of surgeries and laser treatments available that improve fluid drainage in the eye and, as a result, lower overall eye pressure. Surgeries like LASIK, filtering, drainage-tube placement, and minimally invasive glaucoma surgery (MIGS) all require post-op visits with your doctor. 
After a one-year follow up period, 70 to 90 percent of glaucoma filtering surgery patients experience improved vision. Any one of these surgeries could reduce vision loss from glaucoma for you. Consult your doctor to decide which treatment plan is best for you. 
At Florida Eye Specialists, our team of ophthalmologists excels at helping our patients manage their glaucoma with innovative treatments and personalized care. We have the largest private practice team of glaucoma specialists in the region with 8 locations, including Jacksonville, St. Augustine, and Palatka. Contact us today to schedule an appointment at one of our Northeast Florida locations, and learn how you can take control of your glaucoma diagnosis.
*This post was originally published on March 11, 2019 and was updated on January 27, 2021 to include the section titled, "How to treat glaucoma."