Laser Vision Correction Technology
At Florida Eye Specialists, we are committed to using the latest technology for improving our patients' vision. When an experienced eye surgeon, eye surgery is effective, safe, and helps more than 94% of patients achieve 20/40 vision or better after the procedure. Refractive eye procedures are used for to treat a wide range of vision problems, including hyperopia (farsightedness), myopia (nearsightedness), and presbyopia through the process of reshaping the cornea with a laser.
At Florida Eye Specialists, we choose to use the latest technology in refractive eye surgery. Some of these include:
Eye-Q Excimer Laser: Our team of LASIK doctors are the only ophthalmologists in the Jacksonville, Florida area who use this laser – which is one of the fastest and most accurate lasers in vision correction. With this is used in conjunction with IntraLase® (a blade-free method of accessing the underlying corneal tissue) the Eye-Q laser helps you achieve crisp and clear vision again or for the first time.
IntraLase®: This allows our doctors to create the corneal flap – which is the first stage of LASIK – without having to use the traditional microkeratome. Historically, the microkeratome was used an oscillating blade to make an incision in the cornea. However, the IntraLase® uses a very precise laser to create the cornea flap, which eliminates the need for a blade – which in turn greatly reduces the risk of flap complications. This amazing step in vision care technology gives you the freedom of a safer and more exact LASIK experience.
Wavefront LASIK: Wavefront technology allows our doctors to create a very unique treatment plan for each patient. By being able to map out your eye, this tool is able to identify any slight higher-order aberrations. We are able to use this tool through the entire procedure, which lets us provide an even higher level of care for each patient, while reducing the risk of post-surgery complications.
Presbyopic Multifocal LASIK (PML): In addition to traditional LASIK surgery, our team of LAISK doctors also specialize in multi-focal LASIK, which allows patients to see objects that up close as well as those that are at a distance, without the use of contacts or eyeglasses. This is an effective treatment for nearsightedness, farsightedness, astigmatism, and presbyopia.
Photo Refractive Keratectomy (PRK): PRK is similar to traditional LASIK eye surgery in that it uses a precise laser to correct a patient's vision problems. This technology, however, eliminates the need to create a flap in the cornea; instead, the thin, protective top layer of corneal cells is removed. The laser is then applied directly to the cornea, altering its shape and addressing any visual errors. Although full results take longer to develop with PRK than LASIK, the procedure is a quicker, equally-safe treatment option.
Advantages of the Intralase Method
Blade-free
More precise
Shorter procedure time
Individualized to the patient
High patient satisfaction
Patients Prefer Bladeless LASIK
Over 5 million procedures have been performed safely and effectively using the IntraLase Method with excellent visual outcomes and high patient satisfaction. In a clinical survey of LASIK patients who had their corneal flaps created using a microkeratome in one eye and the IntraLase Method in the other, patients preferred the vision in the IntraLase treated eye 3-to-1 over the microkeratomes (among those who stated a preference).
Come see our LASIK surgeons for your blade-free LASIK evaluation today!
Step-By-Step Blade-Free LASIK Process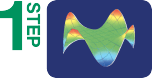 Using sophisticated corneal typography technology, we take a "fingerprint" image and map of your entire optical system. This detailed information is evaluated by the surgeon and is transferred to the laser.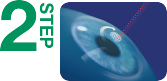 The Intralase laser is used to create the corneal flap with the safety and precision of a computer-controlled laser beam. The surgeon then gently folds this flap back to prepare the eye for the treatment laser.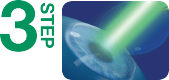 A cool laser beam is used to reshape the cornea and eliminate sources of aberration. The most advanced tracking and alignment system is in place to ensure both safety and accuracy throughout your entire procedure.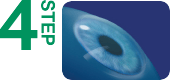 Finally, the protective flap that was created in step two is gently placed back in its original position. The cornea begins healing immediately and you can return home.