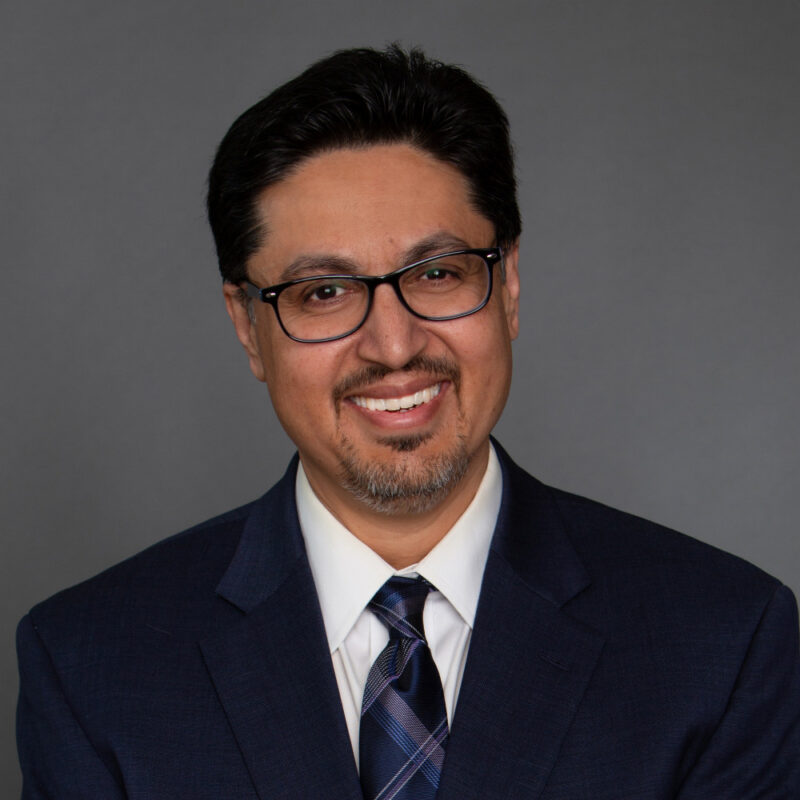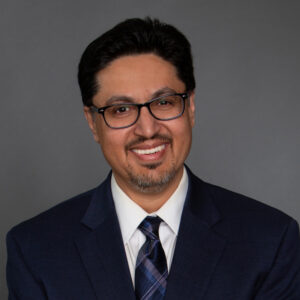 Dr. S. Akbar Hasan is a board-certified, fellowship-trained cornea, LASIK, and cataract specialist. Dr. Hasan completed a rigorous Ophthalmology residency program at Baylor College of Medicine in Houston, Texas. He then went on to pursue his Cornea and LASIK fellowship at Duke University. Dr. Hasan came to Jacksonville in 2002. He served as the lead cataract and corneal surgeon and Director of the Laser Vision Correction Program at the Mayo Clinic for ten years. He joined Florida Eye Specialists in 2012. Dr. Hasan has tremendous surgical experience in corneal transplantation, laser cataract surgery with advanced technology intraocular lenses and LASIK.
Originally from India, Dr. Hasan grew up in Lexington, Kentucky where his father served as Dean at the University of Kentucky and his mother worked as a librarian at the University. He and his wife, Farhana, an artist originally from London, are blessed to have four wonderful children, Aamir, Azeem, Aidin and Aisha. Together, they share a passion for hiking and visiting our national parks.
Meet Dr. Hasan
Dr. Hasan Helps Save Little Girl's Eye
Dr. Hasan provides comprehensive eye examinations for cataracts, refractive surgery (LASIK), corneal diseases such as corneal infections and scars, pterygia, dry eye, and blepharitis, diabetes, and other eye diseases. Dr. Hasan has maintained his strong interest in teaching and continues to engage in research, present at national meetings and publish in the peer-reviewed literature.