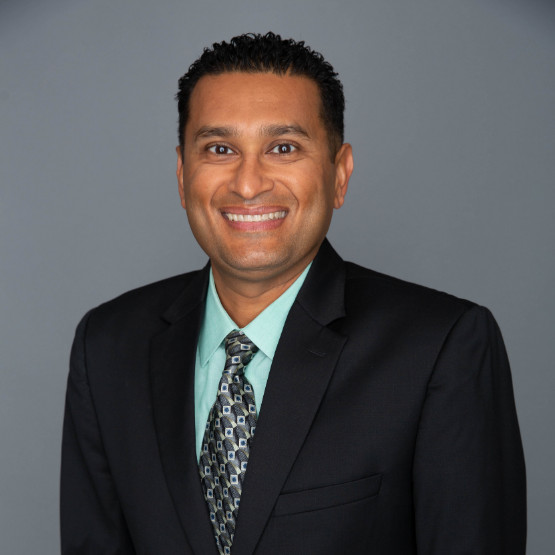 Dr. Patel is a Jacksonville native focusing on cornea, cataract and comprehensive eye care. He was raised in Jacksonville, Florida and graduated from the Bolles School. His roots and family have brought him back to Jacksonville. He is one of the founding partners of the merged Florida Eye Specialists. He started Eagle Eyecare in 2009 (as a part of North Florida Surgeons) to bring quality compassionate eye care to the Riverside area.
He completed his undergraduate degree with Honors in biology at the University of Miami. He then received his M.D. from the University of Florida. Dr. Patel was then accepted into a competitive ophthalmology residency at the University of Florida. He had the privilege of learning state of the art medicine in cornea and refractive surgery at the prestigious Shiley Eye Center at the University of California San Diego, under some of the worlds' leading experts in the field, such as Dr. David Schanzlin and Dr. Stuart Brown. While at the University of California San Diego, he served as a Clinical Instructor providing academic and clinical care.
He then worked with NY Laser Group in New York City and taught residents surgery at Cornell University.
Dr. Patel is a board certified ophthalmic surgeon and fellowship trained in cataract, cornea, and refractive surgery. Dr. Patel's surgical interests include custom cataract surgery, cornea transplants, and anterior segment surgery. Dr. Patel has completed over 10,000 cataract surgeries. He performs all types of corneal transplants, such as PKP; DSAEK; DMEK; and PDEK. He was one of the first in the region to perform the Yamane intra scleral lens implant fixation technique. Dr. Patel is considered an expert in the treatment for keratoconus from collagen cross linking to INTACS to corneal transplants.
Some of his leadership roles include: Chief of Ophthalmology Baptist Health; President of the Duval Society of Ophthalmology; and Executive Committee of North Florida Surgeons. He has been recognized as a Top Doctor by Jacksonville Magazine; Castle Connolly; Healthgrades; and Vitals.
Get to Know Dr. Patel
What is a Cornea Transplant?
His hobbies include running, triathlons, traveling, and cheering on his Florida Gators and attending Jacksonville Jaguar games. Dr. Patel is a frequent national and international lecturer and can sometimes be seen running in the Riverside area. He has completed numerous marathons; half marathons; half Iron Man races (and scheduled to complete his first 140.6-mile full Iron Man).