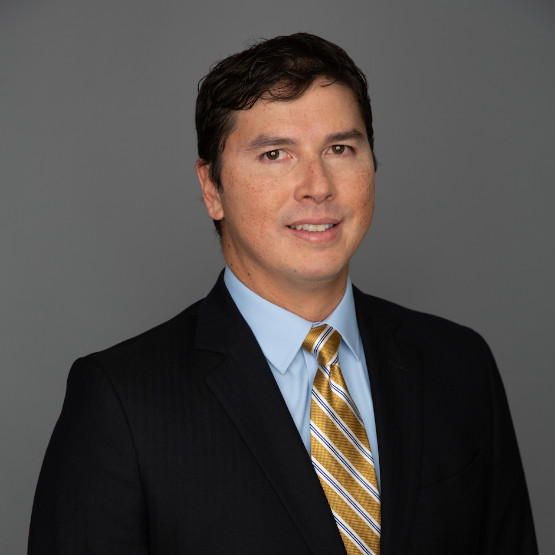 Dr. Kenzo J. Koike is a board-certified, fellowship-trained ophthalmologist who welcomes the opportunity to take care of patients with a wide array of general eye conditions. In addition, he is specialized in the medical and surgical management of complex cataracts and glaucoma, including minimally invasive glaucoma surgery (MIGS).
Dr. Koike graduated with a degree in biology from Davidson College, and then continued his education at the University of South Florida Morsani College of Medicine. During medical school, he was inducted into both the Alpha Omega Alpha Honor Medical Society and the Gold Humanism Honor Society. He then completed his ophthalmology residency at the Storm Eye Institute of the Medical University of South Carolina, where he served as Chief Resident, and received the Program Director's Award, given to the resident who most exemplifies the qualities of a great physician. He then completed a glaucoma fellowship at the Cullen Eye Institute of Baylor College of Medicine.
Dr. Koike is a member of the American Academy of Ophthalmology, the American Society of Cataract and Refractive Surgeons, the American Glaucoma Society, and the St. Johns County Medical Society. He is active in the ophthalmology and glaucoma community on a local and national level, and stays current on the latest technological advancements to offer his patients.
Dr. Koike has a strong passion for international missions and building sustainable infrastructure for providing eye care to those in need. He has previously spent time working in Guatemala, the Dominican Republic, and Peru. He continues to be active in providing eye care to those in need, both locally and abroad. He currently serves on the board for Florida Eye Cares, a non-profit organization to better serve those with visual needs in the northeast Florida community.
Get to Know Dr. Koike
How is Glaucoma Detected?
Originally from West Virginia, Dr. Koike has come to know and love the southeast coastline after marrying his wife, a Florida native. Together, they enjoy spending time outdoors, frequenting the beaches with their three children, and staying active in their local church. He also particularly enjoys playing soccer, skiing, and hiking.