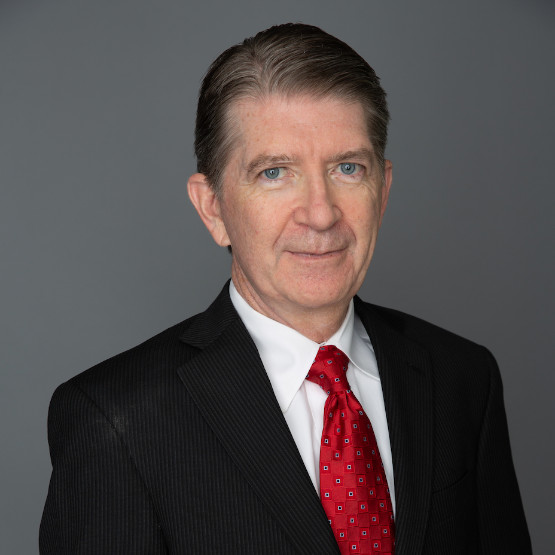 Dr. David A. Kostick is a board-certified ophthalmologist and fellow of the American College of Surgeons. He graduated from Tulane University School of Medicine in 1989. He then went on to complete his internship and ophthalmology residency at the Cleveland Clinic in 1993, followed by a 2-year fellowship in Ophthalmic Plastic and Reconstructive Surgery at West Virginia University. Immediately following his training, he joined the ophthalmology department at the Mayo Clinic in Jacksonville, Florida where he served as Assistant Professor and Consultant of Ophthalmology for 16 years. In 2012, he partnered with Dr. Rajesh Shetty at Florida Eye Specialists. Dr. Kostick performs surgery of the eyelids, eye socket and lacrimal system including cosmetic and reconstructive procedures. Since 2005, Dr. Kostick has been consistently selected to the Best Doctors in America©.
Dr. Kostick has always been enthusiastic about education. He served 4 years as Tulane's student representative to the Association of American Medical Colleges was Director of Medical Student Education for the Department of Ophthalmology at WVU, and worked a decade on the education committee at Mayo Clinic, including 2 years each as Vice-Chair and Chairman. In addition, he was involved in Mayo's communication program, patient satisfaction and quality improvement programs. He has lectured across the U.S. and globally and has numerous peer-reviewed publications.
Dr. Kostick comes from a medical and international family. His father was a general surgeon and his mother a registered nurse, both raised in Ireland. Two of his sisters were born in Ireland and two were born in Nigeria, Africa. He was born in Canada and raised in North Dakota. He and wife, Sheri, settled in Jacksonville in 1995 and have 2 sons, Nathan and Noah. In his spare time, he can often be found on the ice playing hockey or helping his wife with her floral design business.
Surgical services offered by Dr. Kostick
COSMETIC*
Upper blepharoplasty
Lower blepharoplasty (trans-conjunctival and trans-cutaneous)
Ptosis repair (internal and external)
Brow lifts (endoscopic, temporal, direct)
Mid-Face lift
Skin resurfacing (chemical peel, laser)
Scar revisions
Botox® / Xeomin® / Cosmetic Fillers, Kybella®
Cosmetic Laser Services: Skin Resurfacing, Facial Veins, Vascular Lesions, Pigmented Lesions
*$150 consultation fee applied to any surgery or service purchased*
FUNCTIONAL**
EYELID
Ptosis repair: internal, external, frontalis suspension
Entropion repair upper and lower lids
Ectropion repair upper and lower lids
Upper and lower lid retraction repair
Gold and platinum weights for lagophthalmos
Floppy eyelid syndrome repair
Excision of lesions (skin tags to complete lid reconstruction)
Reconstruction: (post-trauma, post-tumor, post-surgical, etc.)
… skin grafts, skin flaps, tarso-conjunctival flaps, AlloDerm ® graft, etc
Lateral and medial canthoplasty
Cryotherapy
ORBIT
Decompression for Graves' disease
Orbital fracture repair
Anophthalmic socket

Enucleation
Evisceration
Secondary implants
Contracted socket repair

Orbital and Lacrimal gland fossa tumors
Reconstruction: (post-trauma, post-tumor, congenital defects, etc.)
LACRIMAL
Punctal plugs
Punctoplasty
Lacrimal stents
Dacryocystorhinostomy (external and endoscopic)
Jones' tube insertion, replacement, reposition
Reconstruction: (post-trauma, post-tumor, congenital, canaliculitis, etc.)
OTHERS
Graves' disease

Decompression
Single stage, intra-operative adjustable strabismus surgery
Lid retraction repair

Ocular cicatricial pemphigoid

Cryotherapy
Fornix reconstruction with amniotic membrane, AlloDerm®, oral mucosal graft

Blepharospasm, Hemifacial spasm, Eyelid Apraxia

Botulinum injections (Botox®, Xeomin®)
Myectomy
Frontalis suspension
**Participates in most medical insurance plans including Medicare. Most procedures require insurance authorization and may require additional testing and/or visits. Often this is determined after your initial consultation.
Oculoplastics and Ophthalmology
Droopy Brows Affect Quality of Life