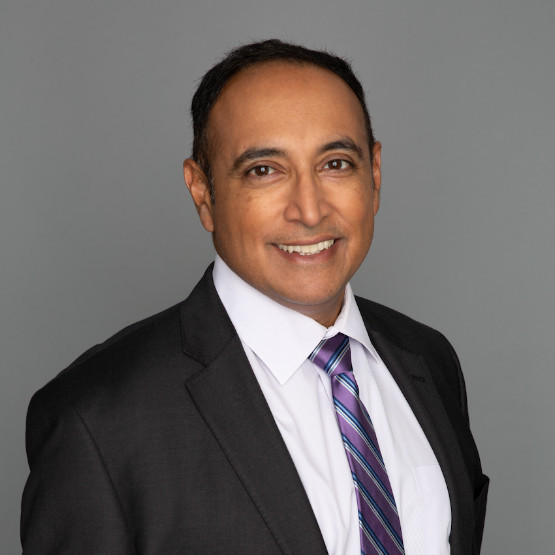 Dr. Rajesh Shetty is a board-certified, double fellowship-trained ophthalmologist specializing in cataract and glaucoma surgeries. He served on the clinical staff of the Mayo Clinic for more than 7 years as an Assistant Professor in Ophthalmology prior to founding Florida Eye Specialists in 2009. Dr. Shetty is currently the CEO and Managing Partner of the practice and the surgery center.
After finishing a dual degree in finance and health care systems at the Wharton School of the University of Pennsylvania, Dr. Shetty went on and completed medical school at Indiana University with special honors. Residency in ophthalmology was accomplished at Parkland Hospital of the University of Texas Southwestern. Dr. Shetty finished his first fellowship in ocular pathology under Dr. Lorenz Zimmerman at the Armed Forces Institute of Pathology at Walter Reed Army Medical Center in DC. Finally, Dr. Shetty did a second fellowship year under Dr. George Spaeth at the Wills Eye Institute in Philadelphia.
Dr. Shetty is a pioneer in cataract and glaucoma surgery and was the first surgeon in Florida to perform the minimally invasive Trabectome procedure, the first in the region to perform canaloplasty, and one of the first in the region to perform laser cataract surgery. He was previously Chief of Ophthalmology at St. Vincent's Southside Hospital. He is a frequent lecturer and teacher at national and international meetings and annually hosts the largest eye education meeting in North Florida, FinalEyes CE. Dr. Shetty is the author of numerous research papers and book chapters over the last 20 years and continues to pursue clinical research in several trials including being a Principal Investigator in an Aerie Pharmaceutical FDA study of one of the first novel glaucoma drops in 20 years, a Principal Investigator for the Glaukos FDA trial for an implantable glaucoma medication device, as well as being involved in several studies for cataract implants.
Dr. Shetty Explains Why Patients Choose Florida Eye Specialists
Dr. Shetty Treating Juvenile Glaucoma and Saving Ivy's Eyesight
Dr. Shetty is married to an accomplished attorney and has two young children. He enjoys the outdoors, traveling, and basketball. He is a supporter of many local nonprofit organizations and was previously on the board of Vision Is Priceless, a Champion for Best Buddies, and currently a board member of the Florida Eye Foundation.