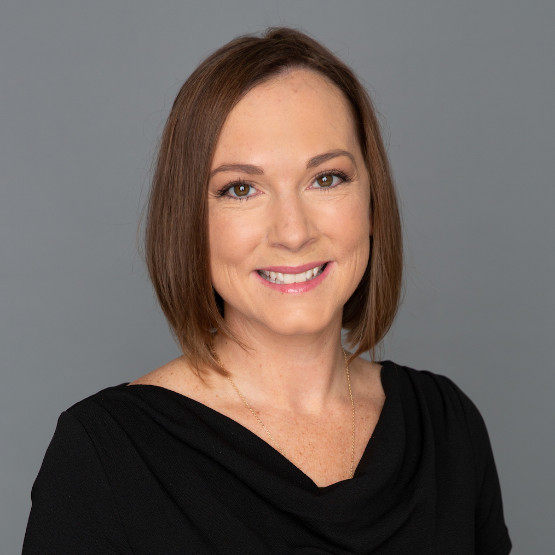 Dr. Kimberly Riordan is originally from northwest Indiana having graduated magna cum laude from Ball State University where she obtained her B.S. in Biology in 2005. Following graduation, she attended the Illinois College of Optometry and earned her Doctorate of Optometry. She then went on to complete a residency in Primary care at the William Chappell Jr. VA in Daytona Beach, Florida, where she met her husband, Jason. She obtained her fellowship with the American Academy of Optometry in 2012. She is a Florida Board Certified Optometric physician able to treat and manage ocular disease and provide post-operative care.
Her professional interests lie in both primary care and ocular disease. She heads up our Dry Eye Center at our San Marco and Ponte Vedra locations, as well as our new Sports Vision Training program that is being launched in conjunction with the Jacksonville Jaguars. She is also passionate about contact lens fittings for patients who have corneal degenerations, such as keratoconus, who cannot function with glasses or regular soft contact lenses. She finds delight lecturing on these topics to share her knowledge and experience with fellow eye care providers. She also actively participates in research here at Florida Eye Specialists. Dr. Riordan finds great joy in getting to know her patients and building relationships with them and she also prides herself in providing exceptional patient care.
She is a fellow of the American Academy of Optometry and an active member of the American Optometric Association, Florida Optometric Association and Northeast Florida Optometric Association.
Get to Know Dr. Riordan
Sports Vision Training Program with the Jaguars | First Coast News
In her spare time, she enjoys spending time with her family and friends, especially spending time with her only daughter, Emma. She loves to dance, craft and make people laugh! Her favorite sport is football and she can be found cheering for her favorite teams the Jacksonville Jaguars and the Chicago Bears.