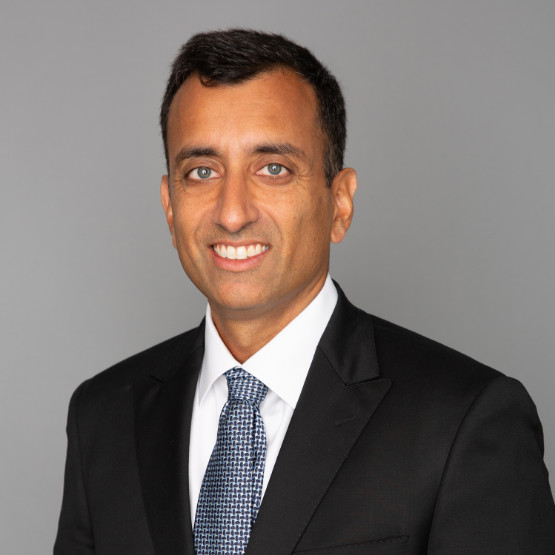 A board-certified ophthalmologist, Dr. Amit Chokshi is highly trained in laser vision correction and is a graduate of the University of Miami Miller School of Medicine. After completing his residency at Vanderbilt Medical Center, where he began performing refractive eye surgery, Dr. Chokshi was awarded a fellowship with the Laser and Corneal Surgery Associates at the New York Eye and Ear Infirmary. Here, he specialized in refractive and corneal surgery.
Dr. Chokshi went on to serve as the director of the University Of Florida Laser Eye Center. He also held the positions of assistant professor and director of the cornea and external disease division at the UF Department of Ophthalmology. Dr. Chokshi is fellowship-trained in both cornea and cataracts and is a LASIK specialist with Florida Eye Specialists. Dr. Chokshi was also named Chief of Ophthalmology at Baptist Medical Center for 2015 and 2016. As a founding partner of Florida Eye Specialists since 2014, Dr. Chokshi is able to provide the highest level of care for his patients combining the best of technology, research and compassion.
As children of Indian immigrants, Dr. Chokshi and his sister were raised in the United States, mostly in South Florida. After his training, Dr. Chokshi and his wife, Megha, moved to Jacksonville in 2004. They have had the privilege and joy of raising their four children: Sofia, Sahana, Simryn, and Sagar. In his free time, Dr. Chokshi enjoys playing golf and exercising. Some of his favorite activities include Crossfit, Running and Weightlifting.
Dr. Chokshi originally chose ophthalmology in medical school because he is uniquely able to combine his love of surgery and healing through vision correction. Developing long-term relationships with his patients was very important and ophthalmology was a perfect fit. Dr. Chokshi truly feels blessed to be an ophthalmologist and touch so many lives in a meaningful way. Having been a LASIK patient himself allows him a unique perspective on what the experience is like from the patient's side and what a thrill it is to have one's vision corrected. Treating his patients as family is a priority that allows each and every patient the most compassionate care possible.
Meet Dr. Chokshi
Dr. Chokshi Performs Pro Bono Surgery