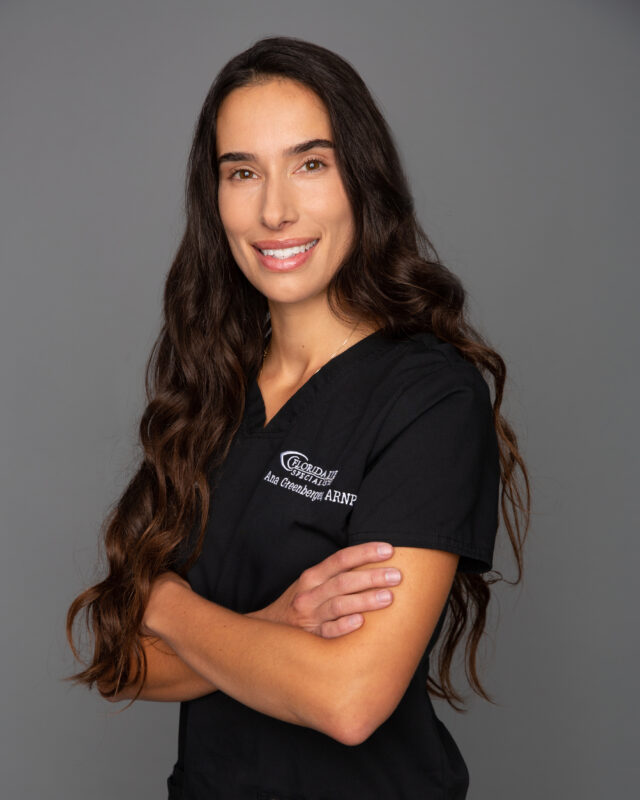 Ana is a board-certified Nurse Practitioner and head of our cosmetic division Focus Aesthetics. She specializes in aesthetics, dermatology, and skincare. She completed her Bachelor of Science in Nursing and earned her Masters Degree as an Advanced Registered Nurse Practitioner from the University of North Florida, where she graduated with honors. She has over 8 years of nursing experience working with pediatric hematology/oncology patients, urgent care, ENT, and primary care.
With her aesthetic knowledge, artistry, and attention to detail, she creates individualized treatment plans tailored to her clients. Ana believes that education and prevention are the foundation of overall health and well-being. Quoting Wayne Fields, she says; "The six best doctors are sunshine, water, rest, air, exercise and diet … and a touch of 'tox here and there."
When she is not at the office, Ana enjoys spending time with her son doing outdoor activities, surfing, running, and playing with her dog, Luna.