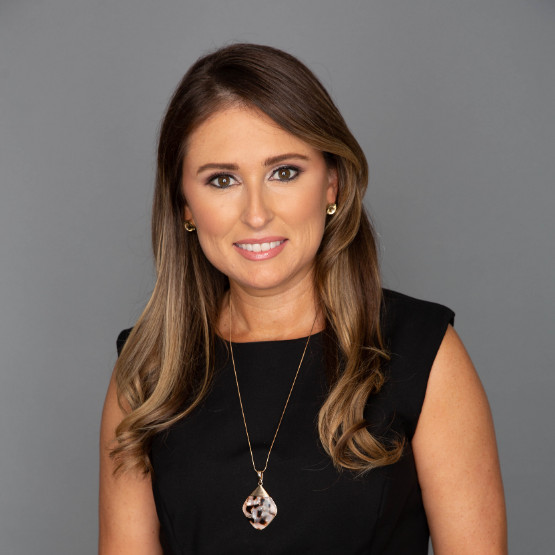 Dr. Ashley Cowart joined the Florida Eye Specialist team in 2017. Dr. Cowart is a graduate of the University Of Alabama- Birmingham School Of Optometry. She completed a residency focusing on ocular disease, surgical co-management, and geriatric eye care at Braverman Eye Center in Hallandale Beach, Florida.
Following the completion of her residency in 2012, she moved to Jacksonville to join the University of Florida- Jacksonville Department Of Ophthalmology. While working at UF, she directed the optometry internship program where she oversaw the clinical education of optometry students in their final year of training. She also taught and lectured optics to optometry students and ophthalmology residents.
Prior to joining Florida Eye Specialists, Dr. Cowart worked in the ophthalmology department at Mayo Clinic Health System in Georgia.
While at Florida Eye Specialists she worked as a consulting provider for several emergency departments as well as providing medical eye care for hospitalized patients. Her practice focuses on comprehensive eye care including diagnosis and management of cataracts, glaucoma, dry eyes, and diabetic retinopathy. Additionally, she has a special interest in triage, diagnosis, and management of acute eye conditions such as trauma, vision loss, red eyes, and eye pain.
Why am I Seeing Flashes of Light?
Dr. Cowart grew up in Savannah, Georgia. She was a competitive tennis player and ranked as high as top 10 in the nation in doubles as a teenager. She received a scholarship to play tennis at Auburn University where she was a 4-year letter winner and team captain in her final season.
In her personal time she enjoys spending time with her family and dogs and still plays tennis for fun.