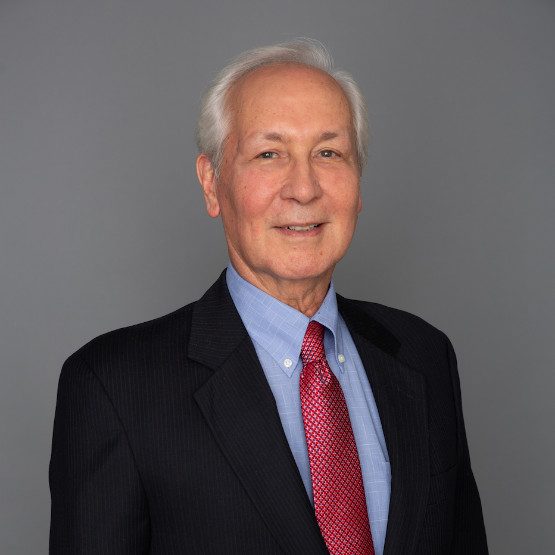 Dr. Ernst Nicolitz is the founder and chief surgeon at Nicolitz Eye Consultants, a private multispecialty group practice and partner of Florida Eye Specialists. He has been a board certified ophthalmologist for over 30 years and is a fellowship trained specialist in oculoplastics surgery (Will's Eye Hospital, Jefferson Medical College, Philadelphia, PA). Dr. Nicolitz was previously on the medical staff of the Department of Ophthalmology at Baptist Medical Center and Shands Jacksonville Hospital of the University of Florida where he also served as a Clinical Professor of Oculoplastic Surgery.
He is trained, certified and experienced in the latest surgical technologies including the Visx and LadarVision excimer lasers, the ReStor IOL, ReZoom IOL, Tecnis IOL, Visian ICL and Verisyse Phakic IOL as well as the IntraLase femtosecond infrared Laser and Selective Laser Trabeculoplasty for glaucoma patients. Dr. Nicolitz has lectured and been published extensively worldwide and has received awards and honors from the U.S. Public Health Service, the American Medical Association and the American Academy of Ophthalmology.
Dr. Nicolitz has been a Board Certified Ophthalmologist through the American Board of Ophthalmology and Otolaryngology since 1978 as well as a recognized, certified oculoplastic surgeon through the American Society Oculoplastic & Reconstructive Surgery (ASOPRS).
Over the years, Dr. Nicolitz has served both the Jacksonville community and the medical community through numerous voluntary and appointed positions and has received many awards and honors for such service. In recent years, he has been honored with "America's Top Plastic Surgeons" (2007 and 2008) awarded by Consumers' Research Council America; named as one of Northeast Florida's Top Medical Professional in Jacksonville Magazine's "Top Docs" Issue (2008); the Lifetime Volunteer Physician Award from the EyecareAmerica – The Foundation of the American Academy of Ophthalmology (2008); AMA Physicians Recognition Award (2009); Volunteer Ophthalmologist for Jacksonville's Gift of Sight Program (2000 to 2009). He was recognized with an Honor Award from the Academy of Ophthalmology for his contributions in teaching courses for ophthalmologists in 1990.
Dr. Nicolitz continues to write and lecture on oculoplastic surgery and his main interest now, intraocular lens (IOL) implants for cataract and refractive surgery. He also remains on staff at St. Lukes/St. Vincent's Hospital Southside; and he is the medical director of the Southpoint Surgery Center.